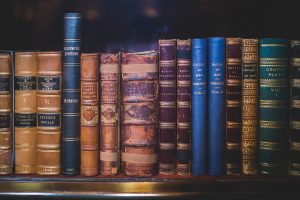 Historic Homes for Sale
Owning a historical home in Central Virginia is a dream for many. Being one of the first places European Settlers came to live, Virginia has some of the most beautiful historic homes for sale. Popular historical estates located right in our backyard include, Ash-Lawn Highland, Monticello, Mount Vernon, and Castle Hill to name a few. 
Could your new home be one of the first that settlers built? If you are serious about purchasing a Virginia Historical Home, check out National Register of Historical Places to see if the home you have in mind meets the criteria to be deemed historic. Generally, the home had to be built over fifty years ago, has historical significance, is in the original location, and restoration was made within the legal boundaries. A historical home may not have been known in a popular historical event or have had a president residing in the home but purely relies on the historical significance of that property
Architecture of Virginia Historic Estates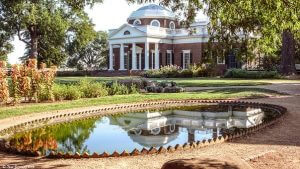 When you drive around Central Virginia you tend to notice most of the older homes in the area have similar design and appearance:
Columned Portico

Vast Picture Windows

Tree-lined Driveways

Piano-Nobile; Main floor which is elevated from ground level

White Trim

Red Brick Exterior

Expansive front lawn
This architecture was inspired by Thomas Jefferson who held a significant place in Virginian History. Being one of the founding fathers, contributing author of Declaration of Independence, and later served as the third president of the United States, Jefferson had significant influence over local architecture.  His contribution to Virginian Architecture was influenced by European Andrea Palladio who wrote, "The Four Books of Architecture" and Jefferson considered this book his Bible. Jefferson did not receive classic instruction for architecture but learned his trade by studying books and visiting European structures. Which is why as you drive around the area, you will notice most homes have Classic Revival Style among the historic homes for sale.
Characteristics of Historic Homes for sale
Historical homes for sale in Central Virginia range from quaint cottages to extravagant estates with multiple out buildings, picturesque gardens, root cellars, and barn buildings.  These homes have spectacular views of Blue Ridge Mountains, Potomac River or Shenandoah Valley where you can watch the sunrise and set from most anywhere in the home. Historical homes have exquisite attention to detail and workmanship in the woodwork, expansive fireplaces in many rooms, and grand entryways with vaulted ceilings. You can find a home to fit anyone's taste in this area but most important think about how much work you want to put into your home. Virginia Estates has homes what are move-in ready or may need restoration. Whatever you have in mind, our agents at Virginia Estates can help find ideal historic homes for sale!