Historic Homes for Sale in Virginia
---
---
Virginia Historic Homes for Sale
For many homebuyers, new construction homes can't beat the charm and allure of a historic house. Owning a historic home presents the once-in-a-lifetime chance for history buffs and appreciators of art and architecture to connect with the past and with their community in a new way. Virginia historic homes for sale present the opportunity to became part of a significant house's long history – all while enjoying the home's old-world charm and beauty.  
Virginia's Rich History Told Through Architecture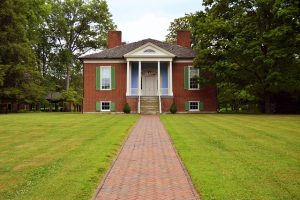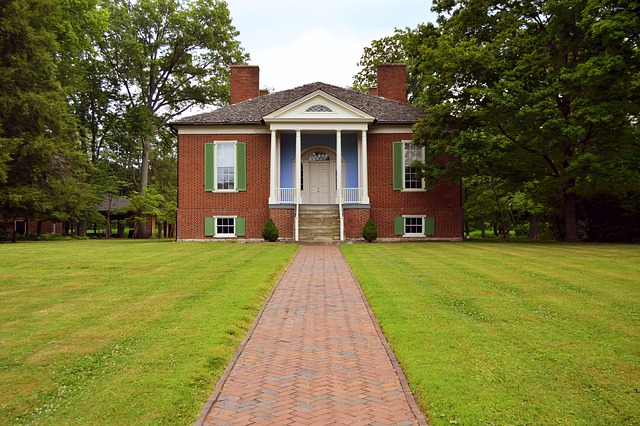 Virginia's historic sites and architecture showcase its long, proud history and its significance in early America. In 1607, British settlers formed the first permanent English settlement in Jamestown, Virginia. After the Revolutionary War, four out of five of the first U.S. presidents were from Virginia: George Washington, Thomas Jefferson, James Madison, and Monroe. Cities across the state were critical throughout early American history from the Colonial period through the Civil War. Visitors to Virginia will find many historic homes, sites, and museums in every region and city in the state. For homebuyers, this means that there are historic houses and districts in any region of Virginia you're drawn to. 
What is a Historic Home?
A historic home isn't defined simply by its age, but rather by its proximity to significant events throughout history. Historic places in the U.S. including historic homes earn that title after careful consideration by the National Park Service or by a state or municipality. The National Park Service has deemed 95,000 properties across the country as historic sites, and many more have been designated as historic by state and local governments. Historic homes are generally at least 50 years old and meet at least one of these criteria:
The home was the site of or connected to a significant historical event.

The home was part of the life of a significant historical figure.

The home embodies a particular historic style. 

The home has or is likely to provide important information about a historical event or time period. 
Virginia's historic homes for sale are permanently linked to the state's rich history, and those who purchase Virginia's historic homes become part of that site's long history. If you're drawn to the idea of keeping a historic home's history alive, contact Virginia Estates today to see charming historic properties currently on the market. 
Virginia's Historic Districts
Many of Virginia's historic homes for sale are located in historic districts that contain many historic homes and landmarks. Historic districts are designated at the federal, state, or local level in order to preserve the history of the area. Historic districts impose restrictions on changes that can be made to properties in order to preserve the original character of the area. Permits are required for work that will alter the exterior of a home in a historic district to ensure that the atmosphere of the neighborhood is protected. 
If you're drawn to the charm of historic architecture or to the connection to an area's rich history, a home in one of Virginia's historic districts may be the right choice for you. Since Virginia is so steeped in American history, there are designated historic districts in almost all of the Commonwealth's major cities. It is critical that buyers who are interested in historic properties work with a real estate agent who is well-versed in the historic home market and regulations. Virginia Estates has decades of experience with historic homes across the state, and can help you to be aware of any special considerations intrinsic to buying a historic property. 
The Best Reasons to Buy a Virginia Historic Home
Many are drawn to Virginia historic homes for sale because they're fascinated by history or charmed by the historic details that aren't replicated in newly-built homes. But for the right buyer, there are so many other benefits that come with buying a historic home.
Historic homes and districts transport you to another time and give you the chance to own a piece of history.

There are financial incentives to help with renovations like tax breaks, grants, and assistance programs to help ensure that historic homeowners are good stewards of history.

Historic homes, particularly those located in historic districts, provide an excellent return on your investment. The value of historic homes has been significantly outpacing that of newer houses. 

Virginia historic homes have the highest level of craftsmanship and as well as unique architectural details like built-in shelves, arched doorways, ornate stone fireplaces, and bay windows. 

Historic homeowners help to keep their community's and country's history alive, while also creating their stories that breathe new life into the house. 
Owning a historic home is an incredibly rewarding experience, but it's essential to find the right historic property to meet your family's needs. From the initial search through finding a local builder versed in renovations on a historic property, Virginia Estates has the expertise to guide you through the process of finding the perfect Virginia historic home for sale from start to finish.