Believe it or not historical homes in Virginia come in many different shapes, sizes, architectural designs, building materials and time periods. Not all historical homes are "colonial or cottage" style but rather you can find quite a selection of historical style homes in the area. When making the decision to purchase a historical home in Virginia, think of the style you are partial too. Styles of historical estates and homes found in Virginia range from the following:
  Cape Cod homes were built in the 1600s and inspired by Britain's Thatched Homes. These homes typically have one story eaves, 5 bay central entry plan, and low pitched roofs with central chimneys. Cape Cod homes can typically be found on waterfront.
  Cottage homes are smaller versions of Cape Cod style and have shallow roofs with smaller chimneys and are typically guest homes on historical estates.
  "I Homes" established there name by builders typically originating from Iowa, Illinois or Indiana. I Homes have one story and one room deep with gable roofs. These homes fit nicely on narrow lots and were less expensive to build.
  Colonial era homes originated in 1600s with many different styles from the diversity of American Settlers. Colonials are typically 1 or 2 stories and two rooms deep. Colonials classically have pediments, pilasters, fan lights, columns with eaves that are symmetrical.  
  Dutch Colonial homes were built in the 17th/18th century from brick or local stone. These homes were typically 1.5 stories tall with steep gabled roofs. Some have dutch double doorways that were originally used to keep animals from entering. Dutch Colonials are quite popular here in Virginia and can range in all different sizes.
  Four Square homes became popular in the US after the 1900s and economical to build. Providing plenty of space with the four room over four room design, gable or hipped roof, center dormer, spectacular woodworking, and large front porch with wide stairs.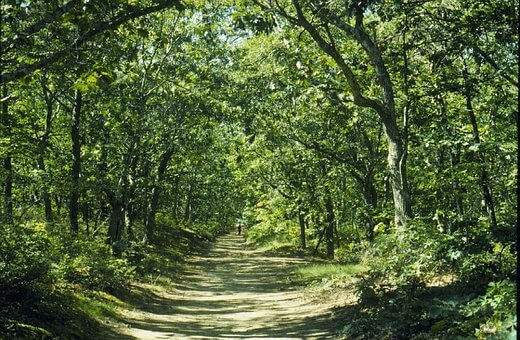 Greek Revival styled homes flourished in the United States in 1830s & 1940s and quite popular in Virginia due to some of the founding fathers fondness of these designs. Greek Revival features symmetrical floor plan, gable-end or pediment façade, towering columns, bold moldings, painted plastered exterior, stone and marble incorporated throughout to accentuate Grecian design. Today it is still one of the most popular architectural deigns in the United States.
  Whichever style you set your heart on, have agents from Virginia Estates assist in your search. VirginiaHistoricHomes.com work closely with a number of sellers who have historic properties that are available for sale.