Why Historic..?
Many people dream of owning a historical home with its numerous details and character. It's easy to love historic neighborhoods and their homes with their old-world charm and offer a certain reserve to homebuyers. There are many positive factors in owning a historic home.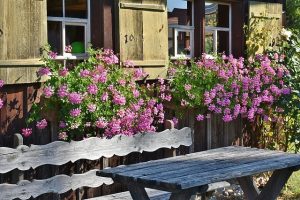 Desirable Neighborhoods
If you own a historic home in a neighborhood, it's likely that you are living in an established neighborhood with a lot of mature trees and landscaping. There will be less general noise from construction and probably less overall traffic. Older neighborhoods are also generally by downtown areas which makes it easy to walk to dinner and other shopping excursions.
Rewarding your Investment
Over the past couple of years, it's been shown that historical districts increase in value at a greater rate than that of non-historical districts. Historical homes while sometimes tough to remodel, usually pay dividends when it's time to sell because many people are looking for a modern feel to a historic and unique house.
Details Galore
You won't get more unique details in any other type of home compared to that of a historical home. From woodworking to small details like knobs on sliding doors, the craftsmanship of years past is something that can't be compared to. If you are looking for a house high on character historical homes have little touches big builders can't duplicate.
Yes, there are tax benefits
There are tax incentives at every level of tax in most areas that are supposed to assist the owners of historic property to keep up with the costs of upkeep. These are most common at the state and local, however, there are some federal incentives as well. You will want to speak with an accountant to see if any of the sites you are looking at qualify for an exact accounting of what you can possibly write off or be granted.
Potential for Income
Large enough homes with history are a great place for memories to happen and not just for your family. If you want to consider opening your home up for events if it's large enough or if you have a large amount of land with gardens, an outdoor wedding event place may be in your future. Next to wineries, historic homes and gardens are a very popular place for many couples to tie the know. Even if your home isn't large, other events such as showers could be hosted and would help with the cost of upkeep of your home.
It makes you Happy
Your home should make you happy. There is an intrinsic value in owning your own home, but there is also a sense of pride that cannot be measured in any liquid way. When pulling up into your driveway you should smile and start to unwind.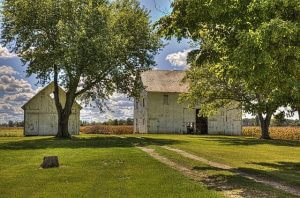 Research before you Buy
Before you buy, make sure that you have all your needs met. These needs may range from stylistically to upgrades and modern touches to your old home. Remember costs in old homes to replace items may be higher than the average cost in a modern home so make sure your home inspector comes recommended from the historical community.
Once again if your home makes you happy I'm sure you'll make it happen, enjoy the new history you'll make in your new, old home!